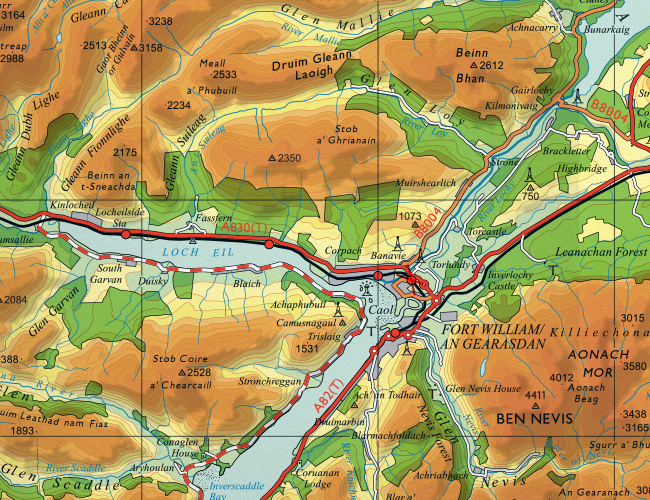 The British Cartography Society and Society of Cartographers* once again combined their two annual conferences together, for a two-day meet in Cheltenham in early September. After last year's win for the DataShine website, I was there in a more passive capability, although my colleague Dr Cheshire, who collected a trio of prizes last year, presented on why cartographers should learn to code too – see his talk summary.
I like the BCS conference format – it's quite a small conference, so there's only two streams, unlike many trade-focused conferences the trade exhibits don't dominate the space, instead the talks themselves are the main focus. The residential nature of the conference also promotes a relaxed feel. Stand-out talks for me included Ross McDonald's excellent summary of new features in QGIS 2.14, Dr Cheshire's talk about cartographers needing to code, and finally a walkthrough on creating an impressive relief map using Blender 3D, from Steven Bernard of the FT.
A highlight was the awards ceremony – and not just because of last year's win. Every Person in Scotland Mapped won the Ordnance Survey Open Data award. This simple but effective visualisation assigns each person in Scotland to a dot in a housing block, as represented in OS OpenMap Local, filtering out non-residential buildings. It combines population density information from the census, with area information for each block.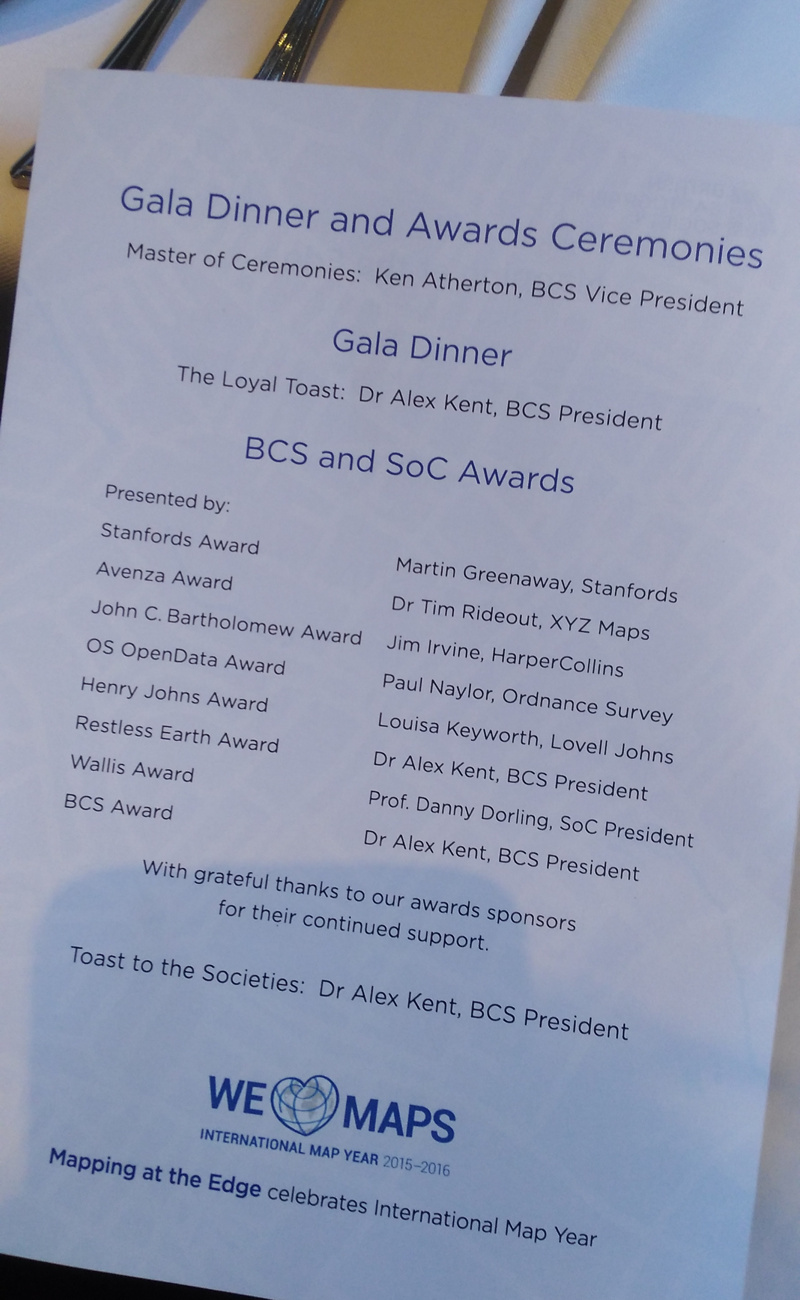 There is an accompanying exhibition, showing the various entrants for the awards – this is a highlight for me, because it's great to see many novel printed maps in the same place, many showing innovative ideas. You can't beat a good large-print map. I particularly liked the GIS-powered reimagining of two classic Ordnance Survey mapping styles with modern datasets, by Charley Glynn of the OS – there's a 19th century London style brought up to date, but my favourite is a reworking of the 1960s OS "Quarter Inch" style with the strong colours for mountains. It always looked good in Scotland, and Charley has produced a version with modern data for the West Highlands – see the extract above. You can buy it from the OS shop online.
I would love to see this idea expanded to cover the whole of the UK – a key of course is to have it all automatically generated. The human cartographer's input is still required for label positioning etc – the "last 10%" of the effort is still manual.
I also liked the pop-up trig point at the OS stand: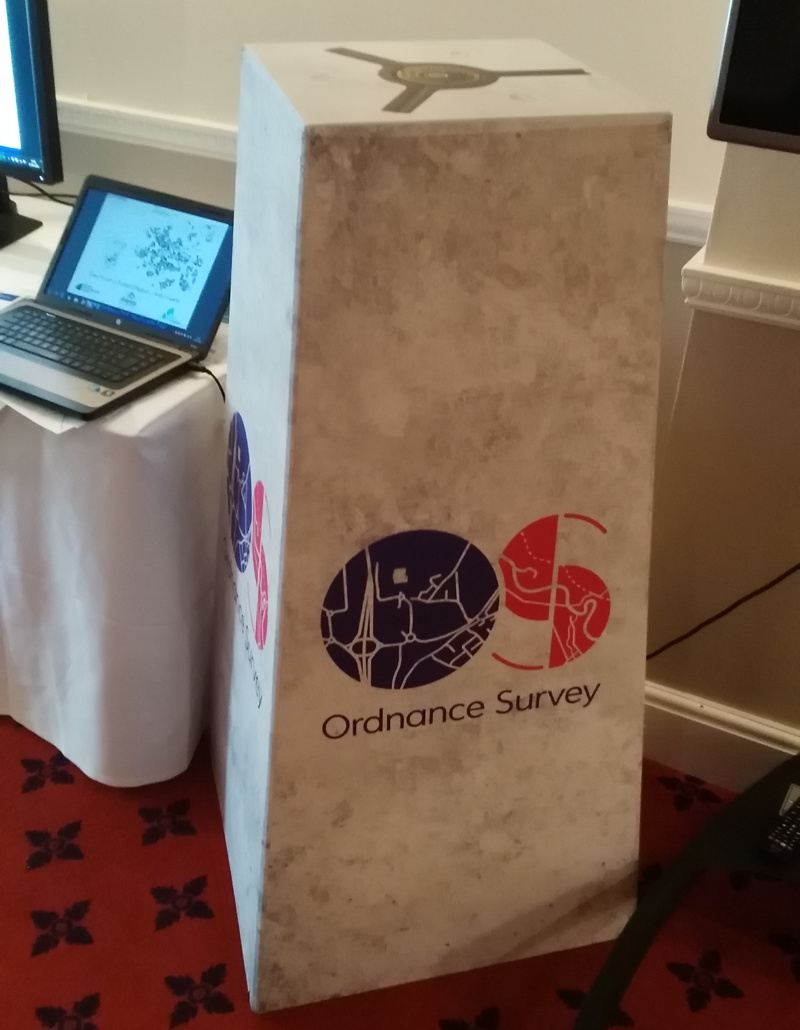 * It is a curiosity that there are two national bodies representing cartographers in the UK, especially considering that the field is quite small anyway. The BCS is larger and more industry focused, while SoC is smaller and more academia focused. It's great to see both bodies coordinating their annual conference to be the same event, as happened last year and this year – long may it continue.