Since getting my most recent Huawei phone (using Android 6.0 "Marshmallow"), I've noticed that automatic syncing of my Garmin Forerunner GPS watch often didn't happen automatically – even if the Garmin Connect app was open. Typically, restarting the phone would solve the issue, and allow a sync to happen – however next time, it would fail, meaning another restart was necessary. Very annoying! There was not a problem with my older Huawei phone, which was on an older (v4.0) version of Android.
I recently acquired a Beeline smart compass for my bike, and immediately had the same issue. The initial setup was fraught, as it requires a Bluetooth connection, and I was only able to gain one, and pair it through the app, upon restarting my phone. After a few minutes, the connection would drop and, even though it was paired, the Beeline and phone would be unable to find each other.
The problem is due to a bug in the way Huawei's battery management of its Bluetooth connection to apps, works. A simple configuration change was all that was needed, in order to fix both the Bluetooth connectivity between the Garmin Connect app and my Garmin Forerunner, and between the Beeline app and my Beeline device itself. Once I made the change, I was able to set up Garmin Connect so that it runs in the background, and now I don't even have to manually open the app in order to sync, after a cycle ride.
The change is surprisingly poorly documented, and also quite hard to find. Indeed it seems to have been specifically hidden away. Essentially, you need to disable Huawei battery management for the app.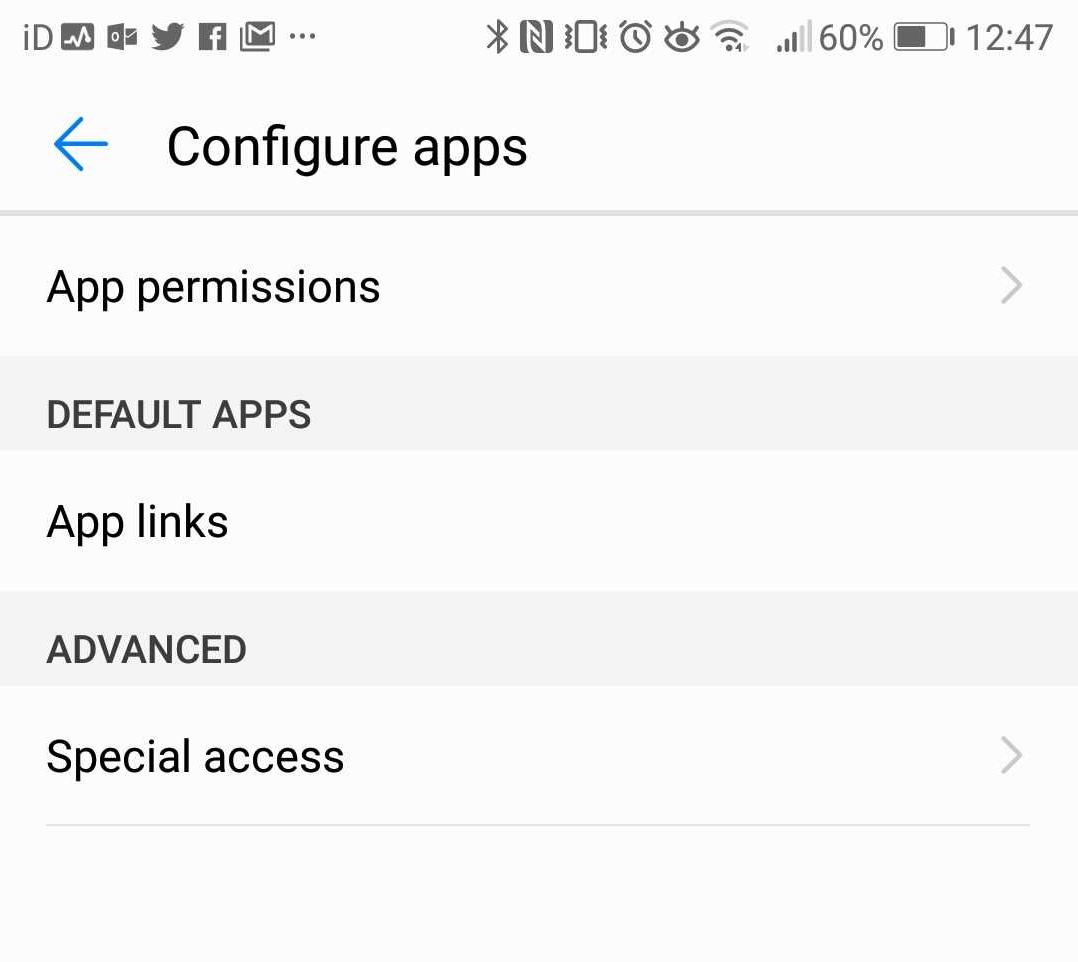 The steps you need to do are:
Go to the Settings app.
Choose "Apps & notifications"
Choose "Apps"
Press "Setting" at the bottom.
Press "Special access" under the Advanced section.
Press "Ignore battery optimisation"
Press the "Allowed" dropdown at the top.
Choose "All apps"
Scroll to the app which is experiencing the Bluetooth connection issues. It will probably have "Not allowed" displayed below it.
Select the app concerned.
Choose the "Allow" option and press OK.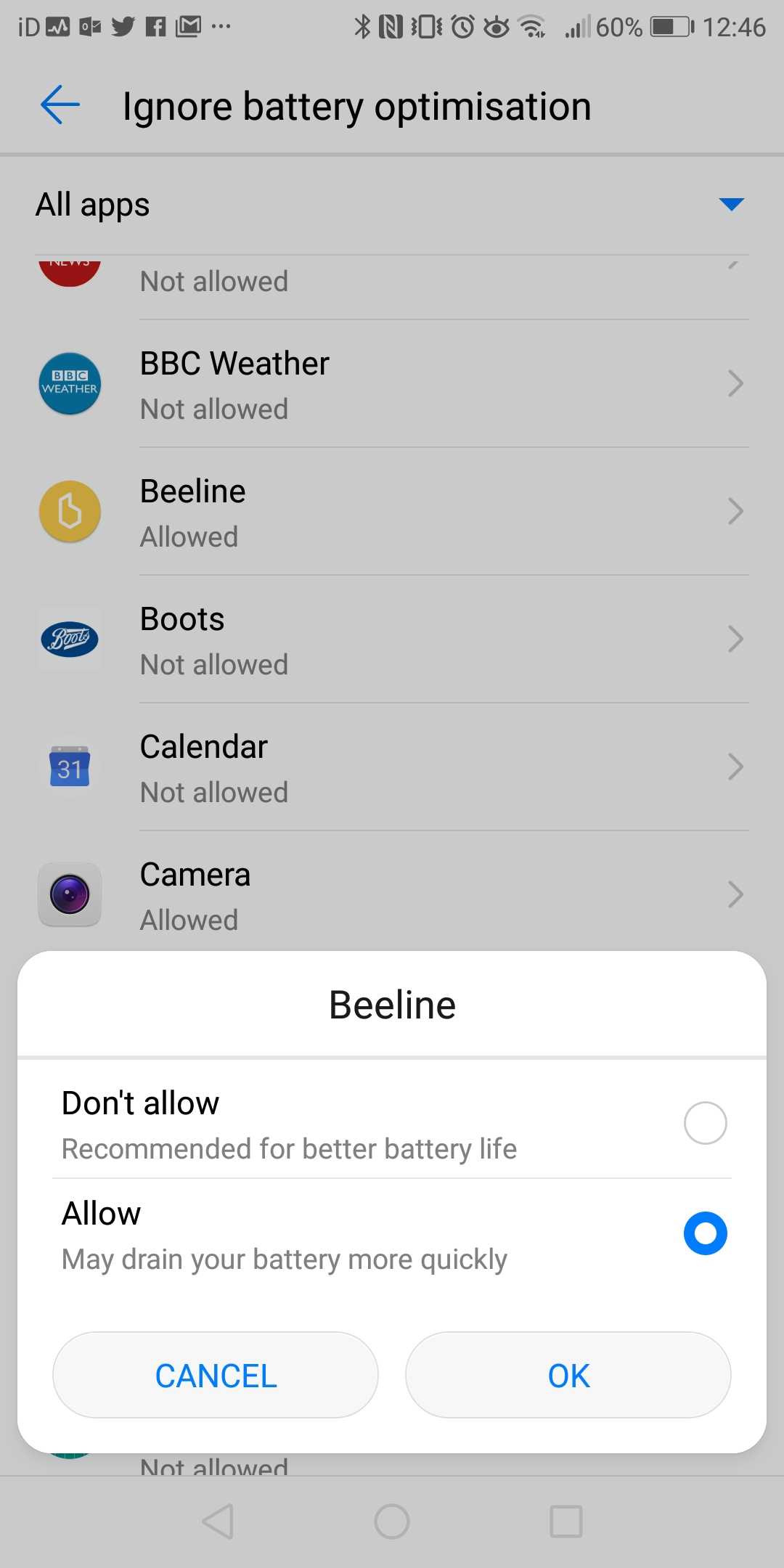 That's it!
Your Beeline, or Garmin Forerunner, should now generally connect without issues. You have to wait a few seconds, and you may sometimes need to toggle off and on the Bluetooth function from your shortcut panel. But you shouldn't have to restart your phone just to be able to connect your devices.