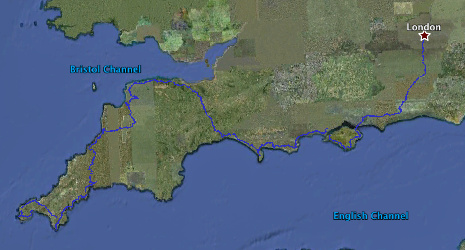 A long-distance road cycle (just short of 1000km) in summer 2010. Via the Cornish Riviera, the Exmoor Coast and the Dorset Coast. This was more successful than my Thurso to London cycle, in that we completed all the legs in order, and without needing an extra day. Here's my writeup – although I didn't say very much this time.
Route
* Various options possible, depending on route taken around the Isle of Wight.
** To & from Lizard Point.
Who's Coming?
Ollie, P-10
Paul, P-10
Anna, 2-3
Chris, 9-10
What's the Scenery Like?
A Flickr photo for each day: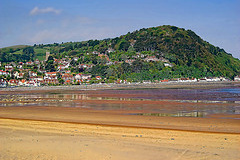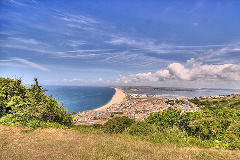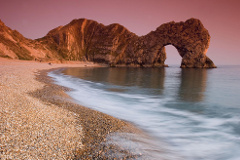 What's Done?
Outline route planned
Train tickets to Penzance (with cycle spaces) booked
Booked YHA/B&B accommodation
Hill training
What's to Do?
Detailed route planning
Pre-trip cycle service