A blog by Oliver O'Brien, a researcher/software developer based at the UCL Department of Geography's Geospatial Analytics and Computing group. I write about urban mobility (including bikeshare), digital cartography and data visualisation, and shared micromobility (bikeshare and escootershare) developments in the UK.
I also post occasionally about cycling, running, orienteering (including my OpenOrienteering project), hillwalking, London, the London 2012 Olympic Park, occasional mapping, and outdoor events.
Contact
Mini-Bio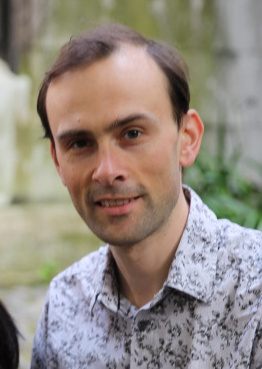 I'm Oliver O'Brien, a Senior Research Associate at University College London (UCL), joining the university in 2008 and initially and currently based at the Department of Geography, in the Geospatial Analytics and Computing Research Group (GSAC) and forming part of the ESRC Consumer Data Research Centre (CDRC). Prior to joining UCL I worked as a financial software developer in the City, and then studied an MSc in GIS at City University London in 2007.
I investigate and implement new ways to visualise spatial and socioeconomic data, especially open datasets relating to transport, London and other urban areas. Much of my practical work is developing web mapping using OpenLayers. My current lead project is CDRC Maps which followed on from DataShine.
During 2010-2014 I was at the Centre for Advanced Spatial Analysis (CASA), an interdisciplinary research group at UCL in London, and much of my current and recent output has been based on research there.
In the past I've analysed educational geodemographics, UK Census data (see DataShine which followed on from an earlier project called CensusProfiler), bicycle sharing systems (including the Bike Share Map which tracks 100s of bikesharing systems live around the world) and combining transit and demographic data. I also created CityDashboard, a pioneering rapidly updating view of London and other cities.
I'm also a contributor to the OpenStreetMap project which aims to create a free Wikipedia-style map of the whole world. In my leisure time, I compete in orienteering races, and have organised several events including the London City Race, which for a number of years as been the biggest standalone urban orienteering race in the world. I created OpenOrienteeringMap (OOMap), which produces custom "Street-O" orienteering maps for any neighbourhood in the world from OSM data. I also edit Mapping London, which features modern maps of the city.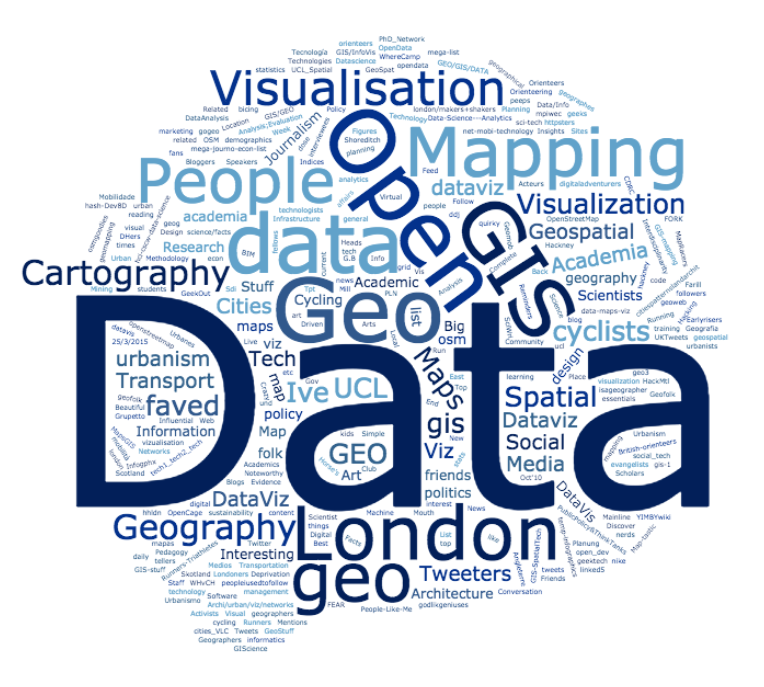 Some work tools and visualisations are featured on my research blog. See also my leisure blog which occasionally details other projects. I have GitHub repositories for some of my data visualisations and for OOMap. I run a small data-driven art print shop, shop.oobrien.com, and am occasionally commissioned for bespoke digital mapping work.
In 100 words:
Oliver is a senior research associate at the UCL Department of Geography's Geospatial Analytics and Computing group. His principal project role with in the group is as Centre Technical Manager for the ESRC Consumer Data Research Centre, a multi-university collaboration which obtains, integrates and derives unique insights from retail business datasets. His research specialisms include urban mobility (including bikeshare and escootershare), digital cartography and data visualisation. His web mapping platform of choice is OpenLayers and he has long been a data contributor to the OpenStreetMap project.

Above: A word cloud of the words in the titles of around around 400 subject lists that I have been assigned to by my followers and others on the Twitter microblogging service.