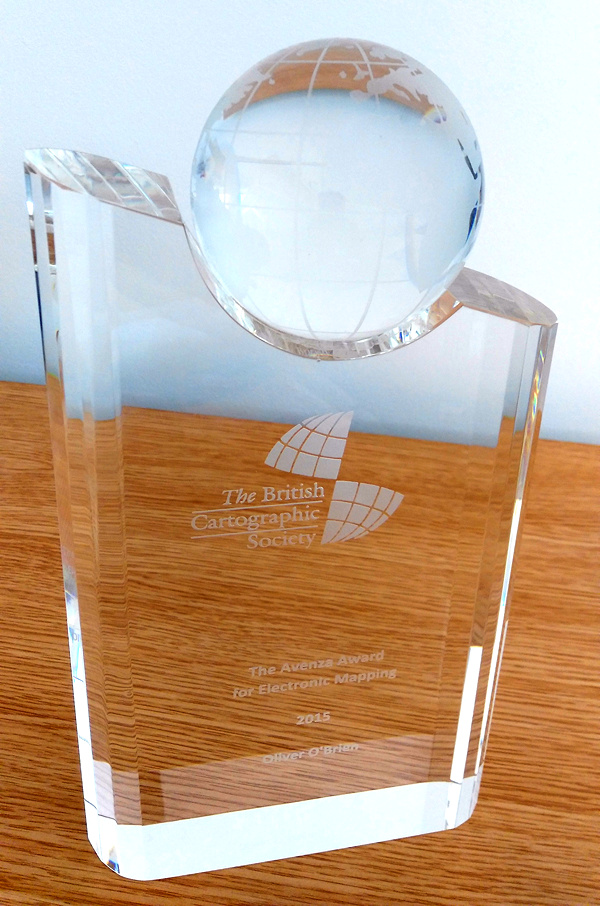 DataShine Census has won the British Cartography Society's Avenza Award for Electronic Mapping, for 2015. The glass trophy and certificate were presented to DataShine creator Oliver O'Brien at the award ceremony and gala dinner for the combined BCS/Society of Cartographers conference "Mapping Together" which took place in York, earlier this September. The prize was presented by Peter Jones MBE, the BCS President.
Additionally, DataShine Election was Highly Commended for the Google Award for mapping of the UK General Election 2015.
The book "London: The Information Capital" which DataShine PI James Cheshire co-authored with Oliver Uberti, won three awards at the same ceremony, the Stanfords Award for Printed Mapping, the John C. Bartholomew Award for Thematic Mapping (for Chapter 3 of the book), and the meeting's grand prize, the BCS Trophy. Dr Cheshire was on hand to receive the trophies and certificates.
The awards cap a successful year for the DataShine project which has seen hundreds of thousands of viewers, several key media articles and four key websites launched, along with a number of variants, most recently including DataShine Scotland Commute which was commissioned by the National Records of Scotland. Full details of the project can be found on the project blog.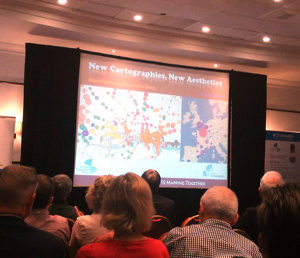 The awards were just a small part of a eye-opening and rewarding two-day conference held in central York. A wide variety of talks were held, from academics, company representatives and field enthusiasts. They ranged from detailed discussions of subtle automated cartographical techniques that improve the legendary "Swiss Topo" national maps of Switzerland, to a not-so-serious critique of maps supplied by the floor – a sea/land temperature gradient map proving to be particularly controversial due to its multi-hue, repeating colour ramp. A particular highlight was a discussion on "neocartography" by Steve Chilton, he framed the presentation around an email conversation he'd had with myself and another "experimental" mapper SK53.
The theme "Mapping Together" represented the combination of the annual conferences of the trade-focused BCS with the academic-weighted SOC, the two professional cartography bodies of the UK, for the first time in several years. The format worked well and there was enthusiasm at the meeting for it to be repeated in future years.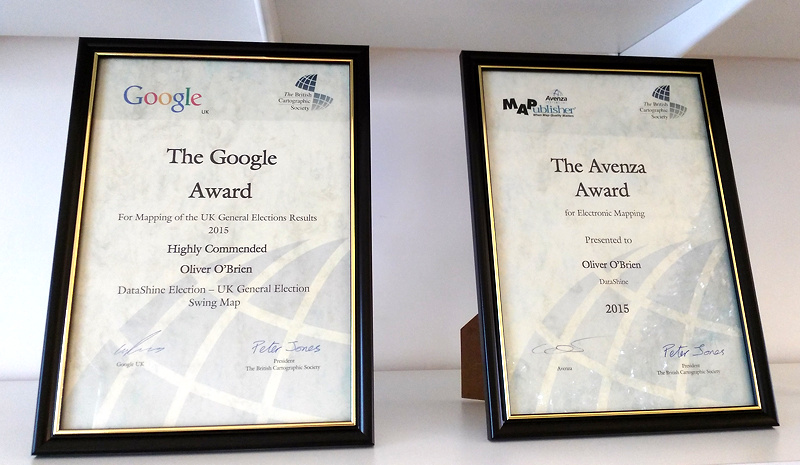 This is an extended version of an article that first appeared on the DataShine blog. Photo below courtesy of the Society of Cartographers Publicity Officer.