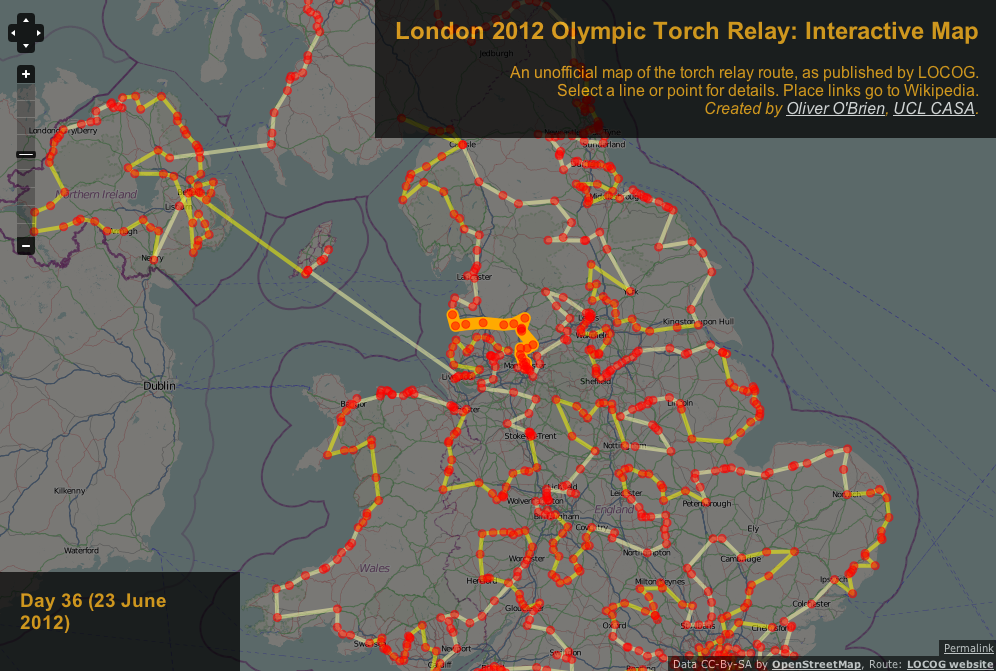 Cross-posted from my research blog.
The organisers of next year's Olympic Games in London, LOCOG, have unveiled their map of the 1000+ places that the Olympic Torch Relay will pass through. The data that the map is built from is readily accessible (as a JSON file that gets downloaded to your computer when you view the map) so I've taken the data and built my own (unofficial) map. It has a number of advantages over the official map:
The base map is OpenStreetMap, which is much more detailed.
The map takes up the whole browser page, allowing for easier panning around.
The line that connects each of the places is drawn as a vector, so it still appears as you to zoom right in to see individual villages. (The official map surprisingly uses tiles for the line.)
There are Wikipedia links for each of the places. Almost all of these resolve to proper Wikipedia entries, so you can easily find out about the places that have been picked, with the richness of detail that is characteristic of the Wikipedia project.