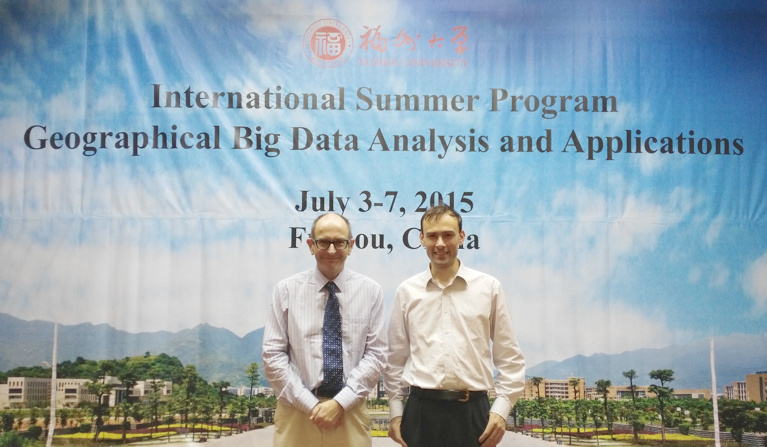 Last week I was in China for the 2nd IEEE International Conference on Spatial Data Mining (ICSDM), travelling with my lab's director who was keynoting and giving a day's teaching at the conference's accompanying summer school. The conference was based in Fuzhou University, on the western edge of Fuzhou in Fujian Province, a city of five million people about 90 minutes north east of Hong Kong by plane, and an hour's drive inland from the ocean. The city's setting is rather dramatic – it is surrounded by forested mountains, and the greenery extends into the city too, where it helps absorb pollution.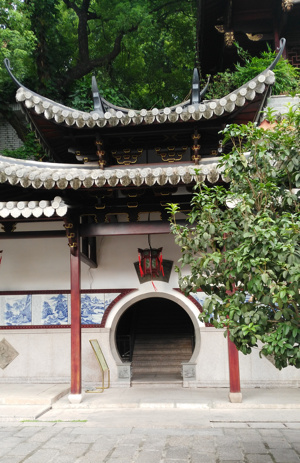 The conference consisted of a number of keynote presentations given by domain experts on topics such as Big Models for Big Data, to Social Media geographic data mining and classification, to multi-source pollution monitoring and modelling. Interspersed with the keynotes were parallel tracks of project presentations, many (but not all) of which were given by Ph.D. candidates and other students at various universities elsewhere in China, as well as at Fuzhou itself. Remote sensing was a major theme of the conference, but other topics included modelling house prices based on demographic information and looking at movements of people using the Chinese equivalents of Facebook and Twitter.
As well as the conference itself there was time for a number of walks in the local forest parks and up some mountains – tough in the heat and humidity of southern China in the summer, but well worth it for the views. We also visited a number of temple buildings and other areas popular with tourists.
It was a well organised conference and was interesting to attend – not least to see that the sorts of research topics that we are familiar with here in quantitative geography at UCL, are carried out in China too – but with a local perspective, based on the different datasets available and cultural habits. The keynote talks also added a good, rounded perspective on the spatial data mining field as it currently stands. All in all, an eye-opening week.