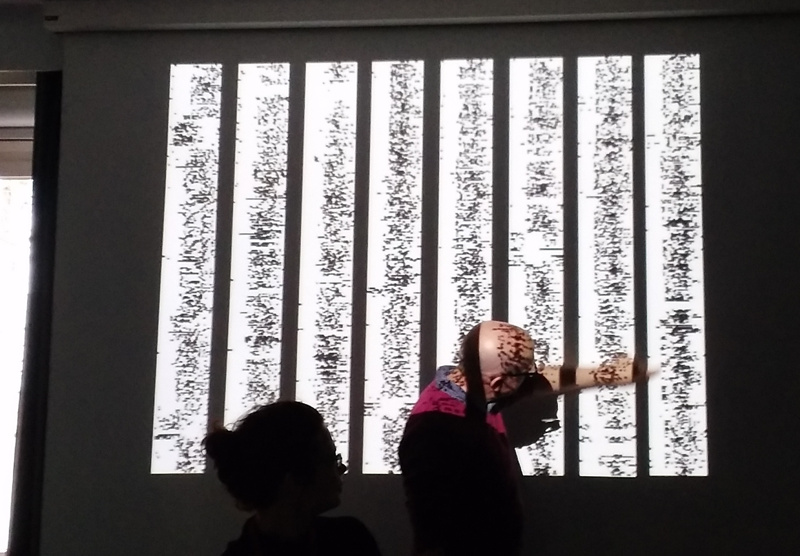 I presented a talk on geodemographic mapping, at a visual methods workshop "In/Visibility and Difference" which took place in Berlin at Bard College (formerly the European College of Liberal Arts). The workshop was organised by the TransformIG project at Humboldt University in Berlin, which was also the venue for the keynote part of the meeting. Thank you to the organisers for organising an interesting and intensive workshop which presented a wide variety of visual and geographical techniques which are becoming key ways to structure and analyse sociological studies.
I structured my talk into four sections: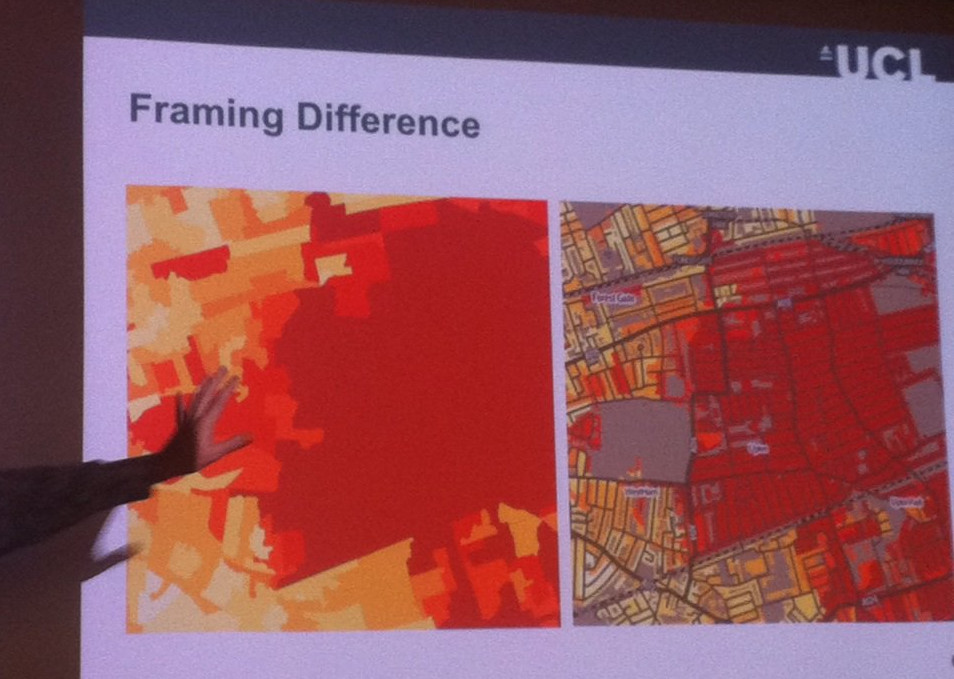 I found many of the other talks very interesting – particularly the work by plan b – two performance artists who have essentially tracked their entire outdoor life over the last 8+ years, both creating GPS traces which they have turned into artworks at various scales and on mediums (including a 3D mould), but also temporal activity indicators which they have grouped together into small multiples. They term these the "birch trees" due to their characteristic stripy white/black columns (see top photo). I also liked the striking pictograms created by Migrantas who have created simple and powerful graphics, from stories from the migrant community in Berlin and elsewhere. Their work can be seen on billboards and walls in various places across the city. There was a good talk by Stefan Lindemann on "SuperLUX", focusing on linear development along commuter lines to Luxembourg City and corresponding population changes – essentially an international take (due to the country's size) of the more recent "Northern Powerhouse" project to connect the cities of the north of England.
There was one more map "treat" for me at the workshop – the closing keynote given by Caroline Knowles included her investigative journalistic project where she tracked the complete journey of a pair of flip flops – from oil in Kuwait, to factories in South Korea, then to and through the markets in east Africa, to the consumer, and then finally to the rubbish dumps of the region. A map illustrating the life cycle of the flip flops is below.
Thanks to Agata Lisiak and the TransformIG team for inviting me to speak at the workshop and the opportunity to learn as well as disseminate. (Photo credit for the top photo: Agata).