Cross-posted from the DataShine blog.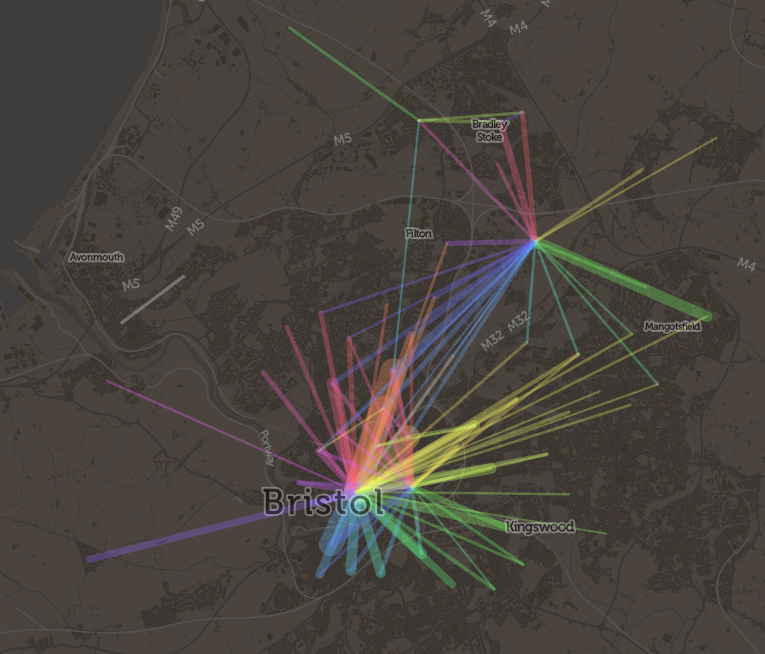 Here's a little visualisation created with the DataShine platform. It's the DataShine Commute map, adapted to show online cycle flows, but all of them at once – so you don't need to click on a location to see the flow lines. I've also added colour to show direction. Flows in both directions will "cancel out" the colour, so you'll see grey.
London sees a characteristic flow into the centre, while other cities, like Oxford, Cambridge, York and Hull, see flows throughout the city. Other cities are notable for their student flows, typically to campus from the nearby town, such as Lancaster and Norwich. The map doesn't show intra-zone (i.e. short distance) flows, or ones where there are fewer than 25 cyclists (13 in Scotland as the zone populations are half those in England/Wales) going between each origin/destination zone pair – approximately 0.15% of the combined population.