Below is a low-resolution view of the London City Race orienteering maps that have been used since the race was first held in 2008, arranged geographically to show their relative position. The maps were drawn by myself (initially) and Remo Madella (subsequently) who joined them together and assembled this image. Dark grey represents buildings, with olive green for private gardens and other off-limits land, and pink showing construction sites. The map is not entirely up-to-date, as only the relevant section is updated/extended, for each race.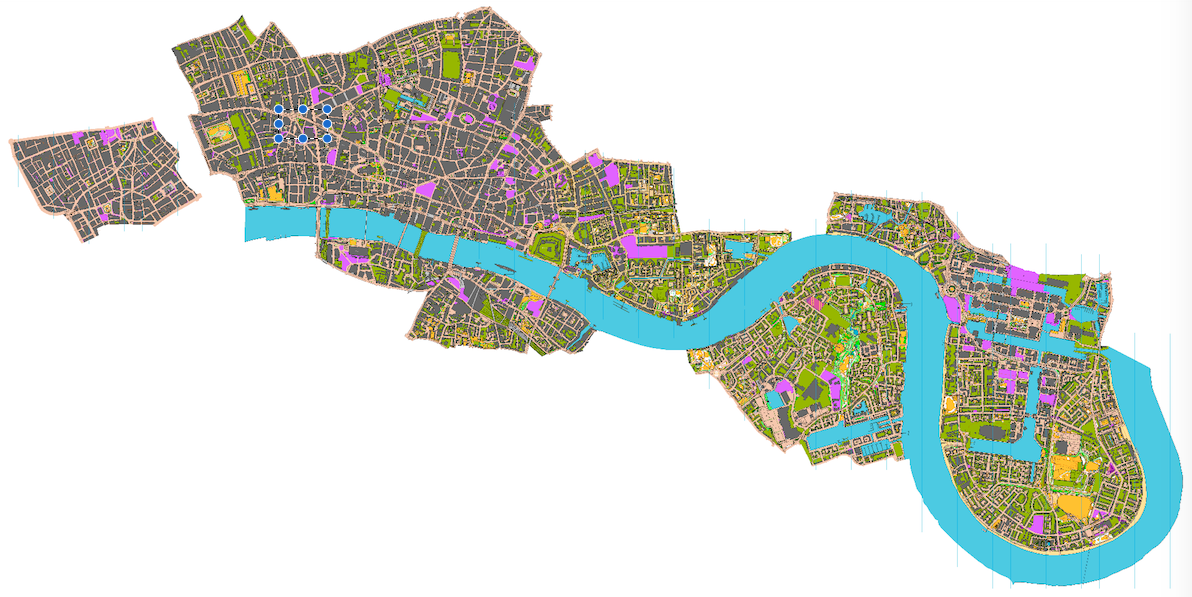 There are only a couple of small gaps, between Covent Garden and Aldwych, and between Wapping and Limehouse. These aside, it would be possible to run on a proper urban (ISSOM) orienteering map, from Oxford Circus in the West End, right down to Island Gardens on the tip of the Isle of Dogs. Such a run would be well over 10km, and the accompanying map would be over two metres long at its 1:5000 native scale.
Here's where each area was first used. 2014 was the only edition of the race, to date, that did not expand the map: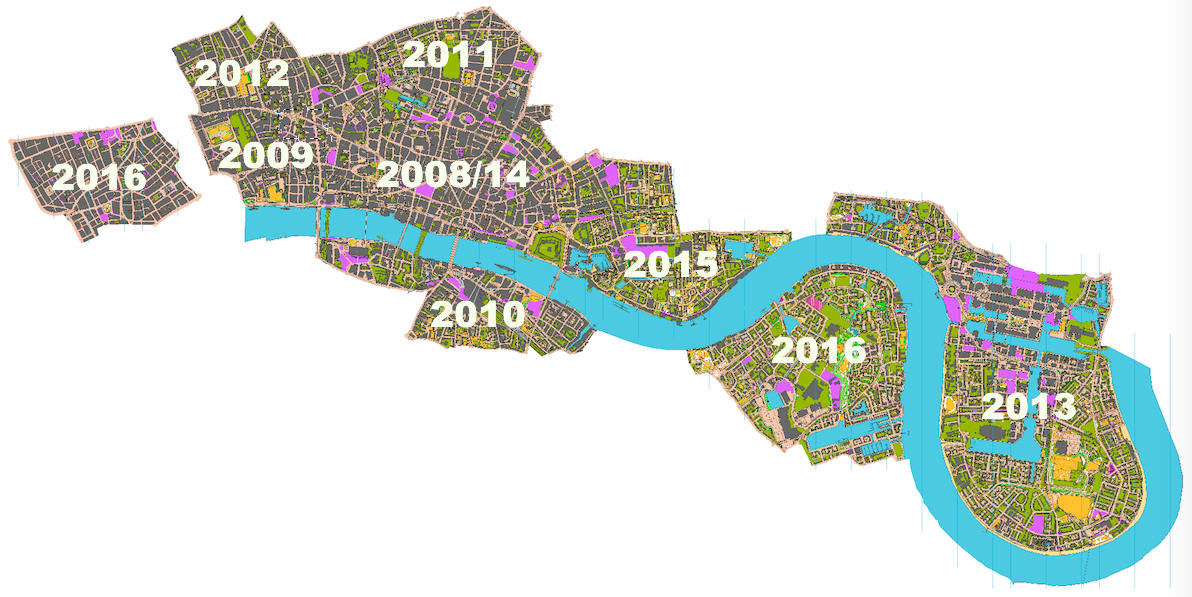 The maps contain OS data which is Crown Copyright and database right Ordnance Survey, 2007-16, with licence # 100015287 for non-OGL content.