While TfL ponders London-wide regulation and freezes Santander Cycles, borough-by-borough rollout (and sometimes rollback) of dockless in London continues. I've rated each borough based on its provision – current, announced and rumoured (so likely some errors) of this all-important last-mile mobility addition to our streets:
Key
A – 2+ operators in/confirmed, at least 1 of which covers/allows >75% of borough and the other covers/allows >25% of borough
B – At least one operator, in/confirmed, covering significant part (>25%) of borough.
C – Operator(s) only covering small area, and/or only rumours of new operator.
D – No operators or positive news.
+ – Improvement expected soon.
* – Simple projected % for 2018, based on Census data – 2011% and 2001-2011 rates of change
I intend to keep this table up to date as things change, and make corrections where I discover things are wrong above. In case it doesn't view correctly for you, you can see the full table on Google Sheets here. You can also see operator open data scores – check the tab at the bottom of the sheet. Nobody gets an A on this measure, though (GBFS+journeys).
Current (May 2019):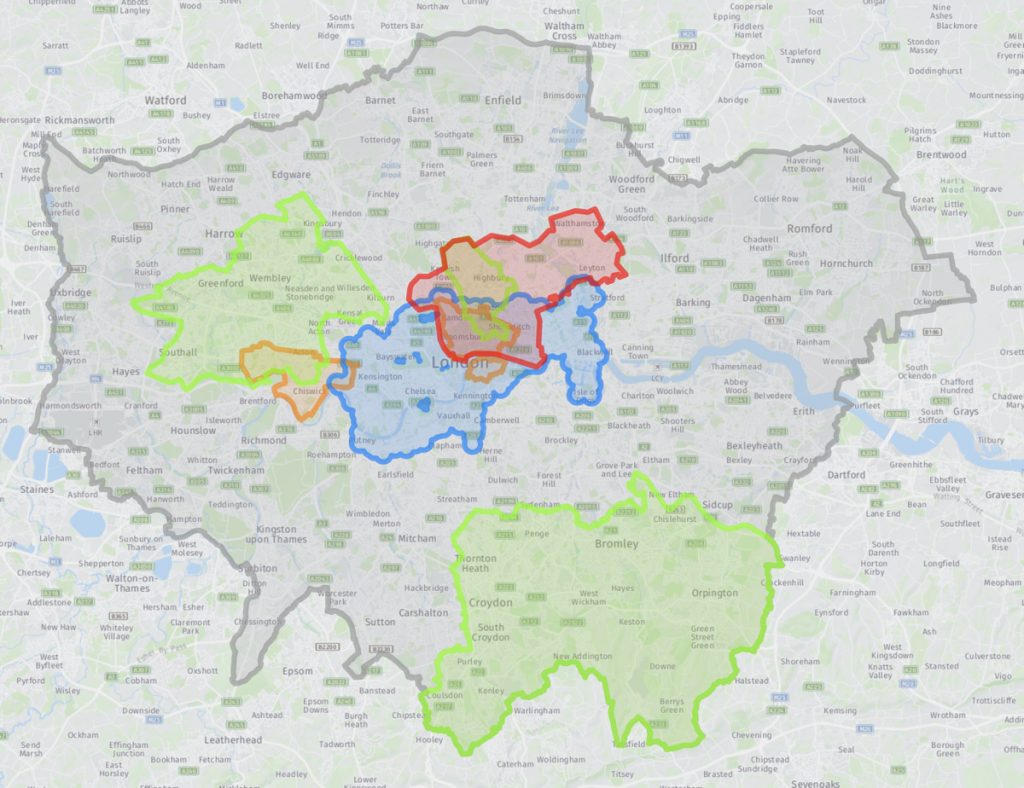 Previous (January 2019):
Previous (October 2018):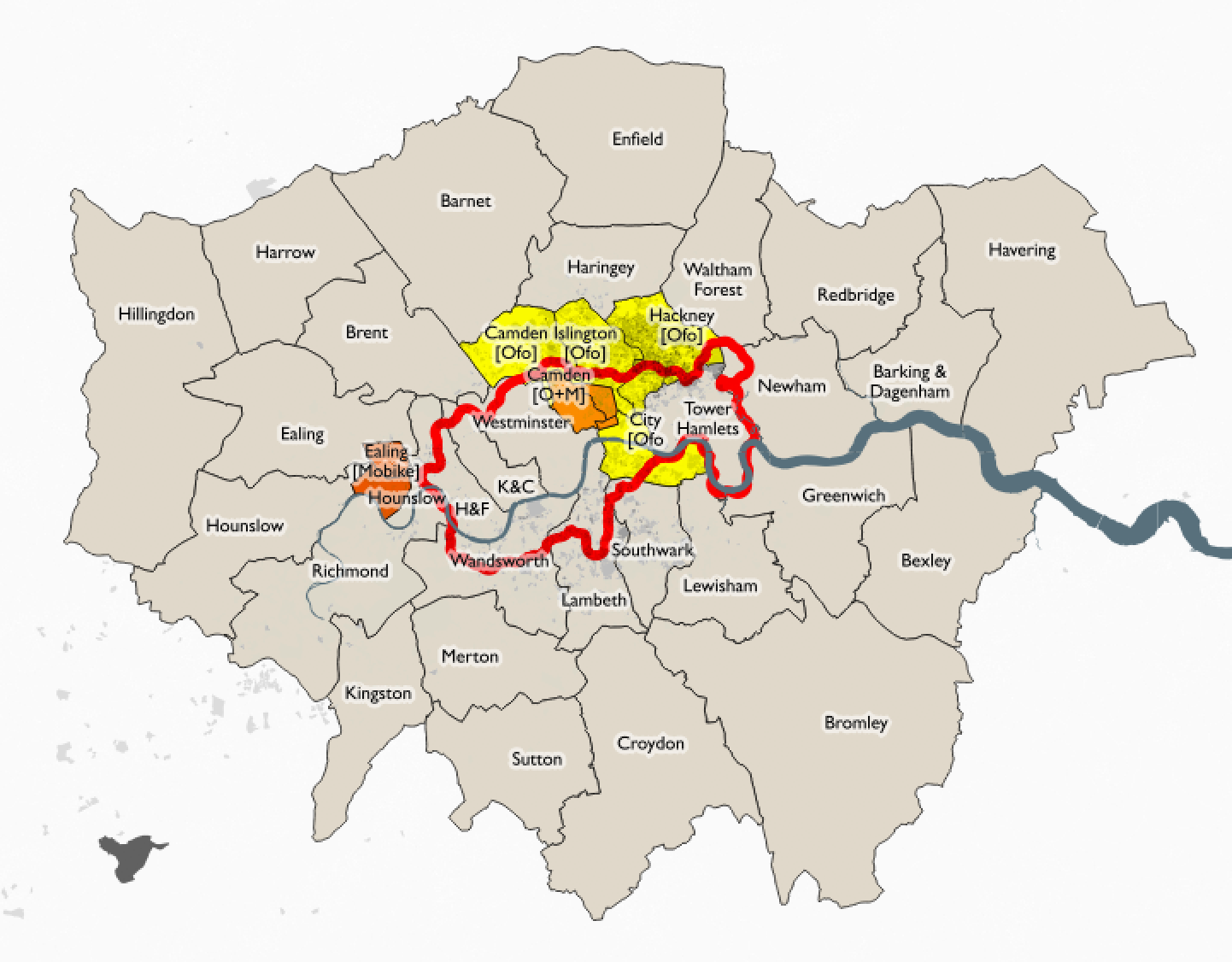 Previous (June 2018):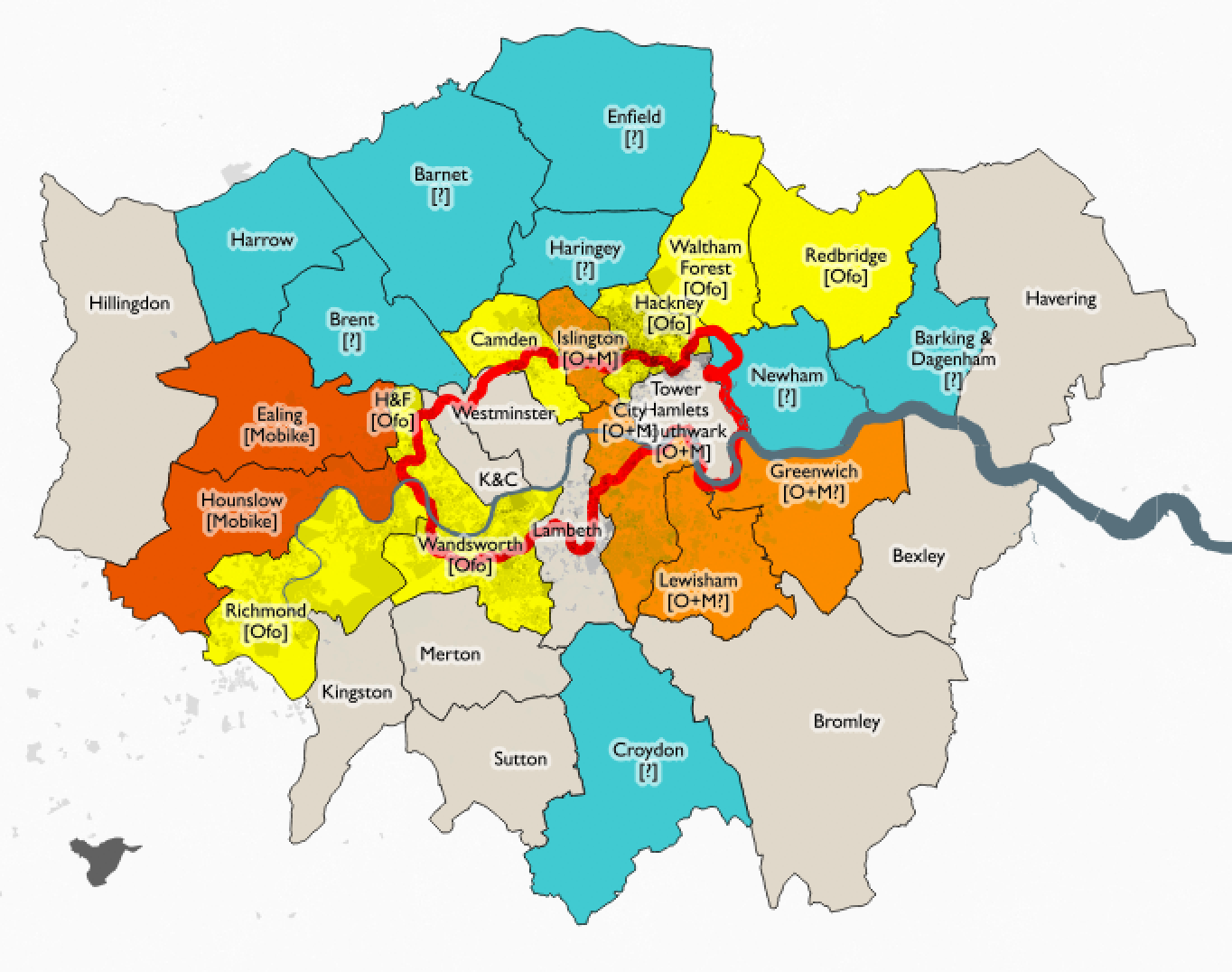 Previous (May 2018):

See also my thoughts on the future of bikeshare in London in general.