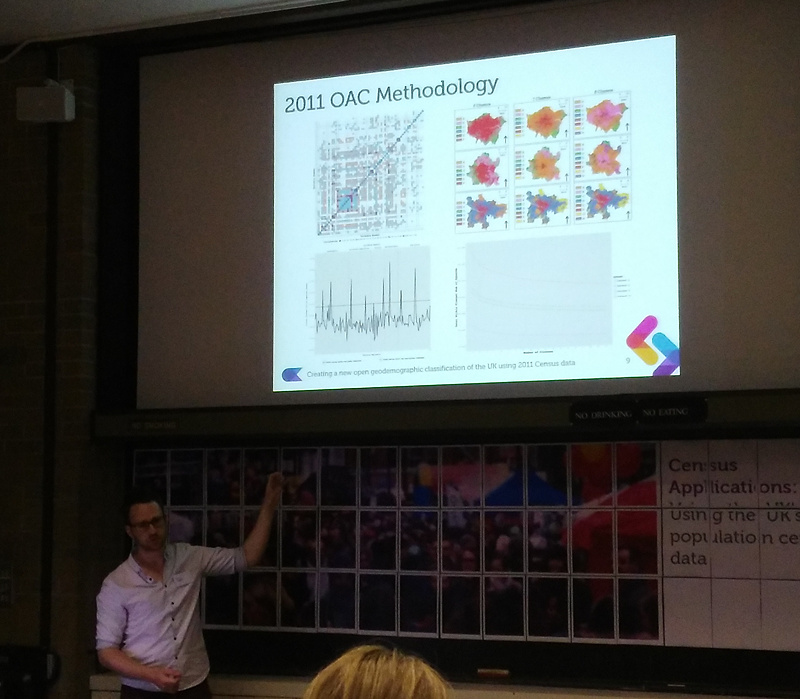 I was in Manchester a couple of weeks ago for a UKDS conference on applications of the Census 2011 datasets that have been made available, through the ONS, NOMIS, UKDS and other organisations/projects. The conference was to celebrate the outputs and projects that have happened thus far, now that the Census itself is four years old and most of the main data releases have been made.
It was a good opportunity to present a talk on DataShine, which I made a little more technical than previously, focusing on the cartographical and technological decisions behind the design of the suite of websites.
I enjoyed an interesting talk by Dr Chris Gale, outlining graphically the processes behind creating the 2011 OAC geodemographic classification. Chris's code, which was open sourced, was recently used by the ONS to create a local-authority level classification. There was also some discussion towards the end of the two-day meeting on the 2021 Census, in particular whether it will happen (it almost certainly well) and what it will be like (similar to 2011 but focused on online responses to cut costs).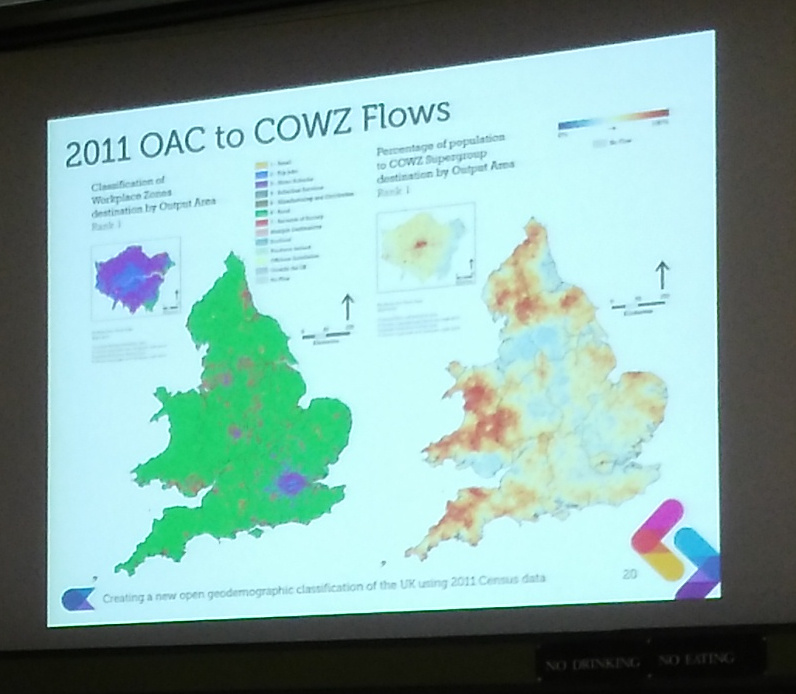 After the conference close I had time to look around MOSI (the Museum of Science and Industry) which is mainly incorporated around an old railyard, terminus of the world's oldest passenger railway and containing the world's oldest station (opened in 1830, closed to passengers in 1844). But I was most impressed by the collection of airplanes in the adjoining hangar (once a lovely old market building), which included a Kamakaze. I also had a quick look around the Whitworth Gallery extension which has been nominated for this year's Stirling Prize.