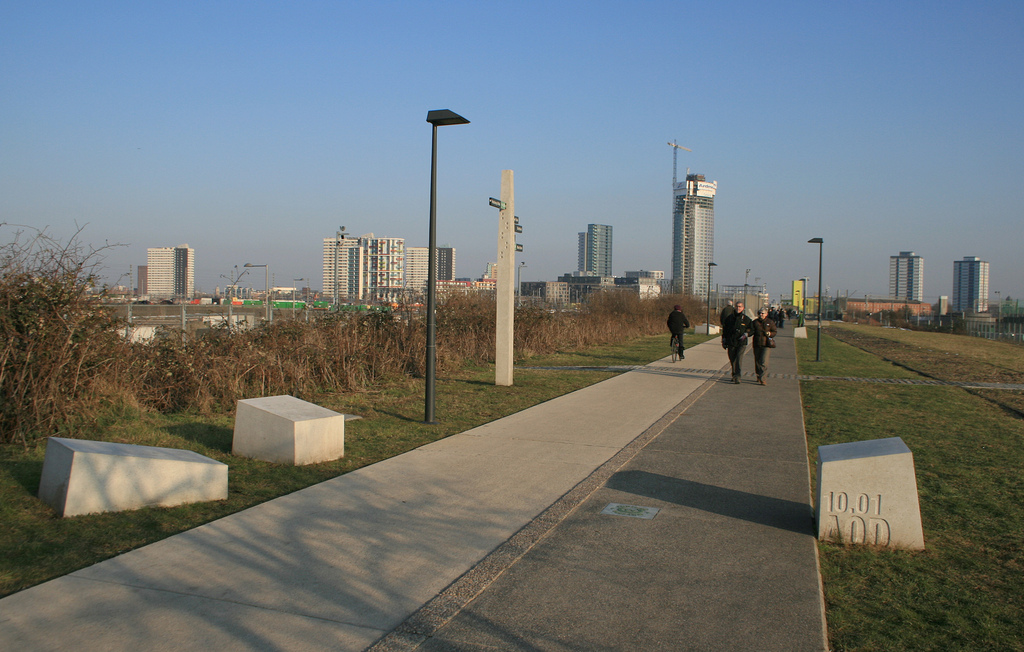 This is one in a series of posts about possible High Lines for London. Look out for the next one tomorrow.
The Greenway is an existing "High Line" in east London, however it does not follow the route of an abandoned railway line, rather it runs along the top of the Northern Outflow Sewer, one of London's huge Victorian sewer pipes (the odd vent in the path's tarmac provides you with a reminder of what is below!) The route heads east from Hackney Wick, which certainly ticks the "High Line" boxes of a post-industrial, loft-living neighbourhood, before slicing through the still-evolving Queen Elizabeth Olympic Park. However, the remainder of the route is through big industry sites and a low-density residential area – Plaistow – which doesn't give quite the same feeling of slicing through an inner city fabric that the NYC High Line, or yesterday's featured route, the East London Line Extension, does. Abbey Mill is a highlight if you do keep going further east though.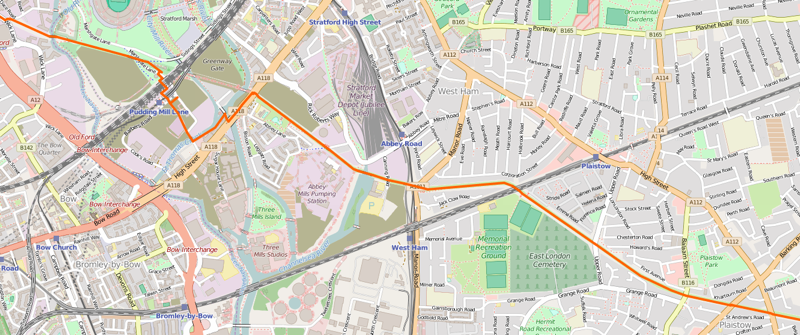 The first part of the Greenway received a substantial upgrade just before the Olympics, as it provided two potential entry points into the Olympic Park during the Olympics themselves. (They were little-used in the end.) However a section was also blocked during the games, as the athletes' route between the warm-up track and the main Olympic Stadium passing across it. However, the improvement works were designed with the legacy in mind too and the resulting path is of a good quality, lit and with good views to the Olympic Park structures and the various residential skyscrapers going up along Stratford High Street. Cyclists use it as a commuting link, however the path is wide and visibility good.
The route will be further improved when the Crossrail works finish in 2018 and a section near Stratford, which has been closed since 2007, finally reopens. If walking along this first part, a stop off at the "View Tube", a coffee shop made out of lime-green shipping containers, perched at the point where the Greenway route descends to cross under a railway line, it has an excellent view from the top deck. There may be further buildings appearing in the future – such as the UCL East campus and other similar projects, which mean that this section might eventually form more of a "High Line" feel, but it will never be an oasis in a dense inner-city, simply because it is too far out from central London.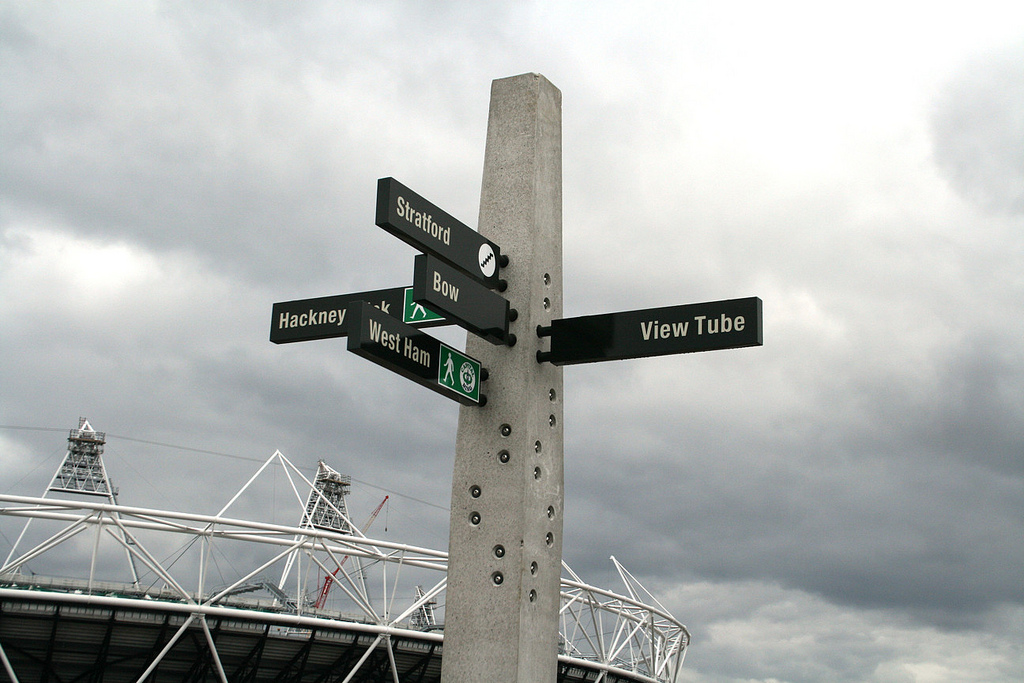 Top: The Greenway in the Olympic Park, following improvements made in 2009-10. Bottom: One of the signposts installed before the Olympics. Map is Copyright OpenStreetMap contributors, ODbL, with cartography CC-By OpenStreetMap.