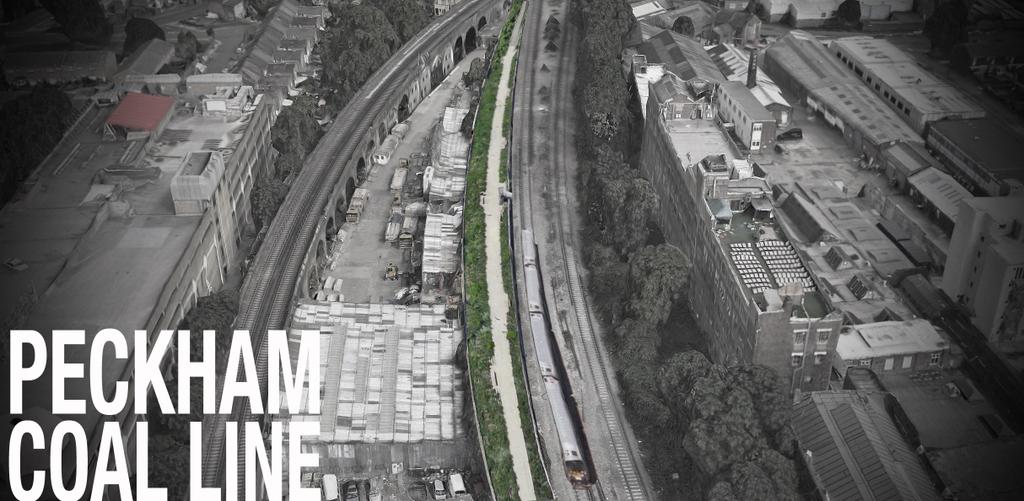 This is one in a series of posts about possible High Lines for London. Look out for the next one tomorrow.
The Peckham Coal Line is a potential "High Line" for south London, which has a higher profile than most of the others I'm featuring inn this series, following a recent crowd-funding campaign to fund a full feasibility study, and expressions of interest from thw council, the Mayor and other key parties necessary making such a such a thing happen.
The route proposes taking over an unused set of sidings, beside the London Overground between Rye Lane (near Peckham Rye station) and Queen's Road Peckham station, and turning it into a linear park, separated from the railway by a fence, and incorporating a gradual descent down to road level at its eastern end, through an existing small park beside the railway. The total length would be a kilometre. Peckham Rye station itself is due to undergo a major redevelopment, opening out the historic Victorian station building and courtyard, and a nearby High Walk type link would likely greatly add to the rejuvenation of the area.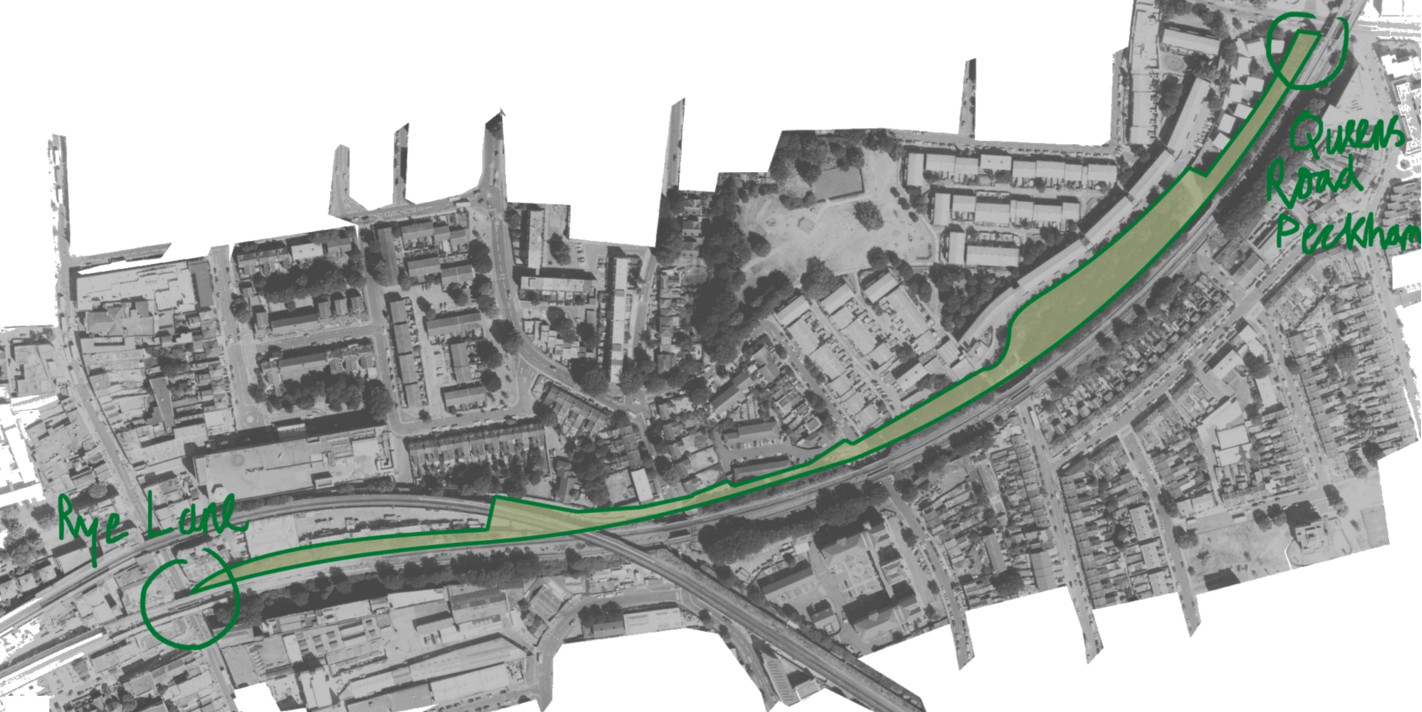 Peckham is reasonably far out from central London, but has the right "inner city" urban-renewal feel that could mean such a venture is successful. The people behind the event held a recent open day where part of the route was test-walked. Looking at the map suggests that much of the route will be a tight squeeze between the viaduct edge and operational railway. The proponents' sketches on the website though suggest that they think they can make it work. The website for the project is impressive and has some nice videos and visuals of what it looks like now and what it might look like in the future. The Mayor of London has backed the feasibility study. Fingers crossed that the study delivers the right result and the project gets built!
Top photo from the PeckhamCoalLine Twitter feed. Map and bottom photo from the Peckham Coal Line website.