This is one in a series of posts about possible High Lines for London. See the full list here including the one with the best potential.
The Limehouse Curve lies just east of Limehouse station in east London, it used to be a link between Stratford/West Ham and the Isle of Dogs/Blackwall. These days only a short section remains, around half of the curve itself, running from the DLR viaduct at the eastern edge of Limehouse Basin, and crossing Commercial Road, beyond where a line of apartments stands. The link is short (120m) but it is raised, and through an appropriately gritty part of the post-industrial inner city. There are two bridges that are solely part of the disused route (both seen below in this wide-angle Google Street View image), plus a third which is shared with the existing DLR route, beside which a wooden decking and descent down to street level could be assembled – although step-free access, likely a prerequisite for any funded project, would be very tricky at this end.

There was a tentative project a few years ago to create connections at either end and make it a short walkway and linear park, but sadly nothing came of it. However, the route remains, including a potentially useful bridge across a busy road. Maybe one day it will live again.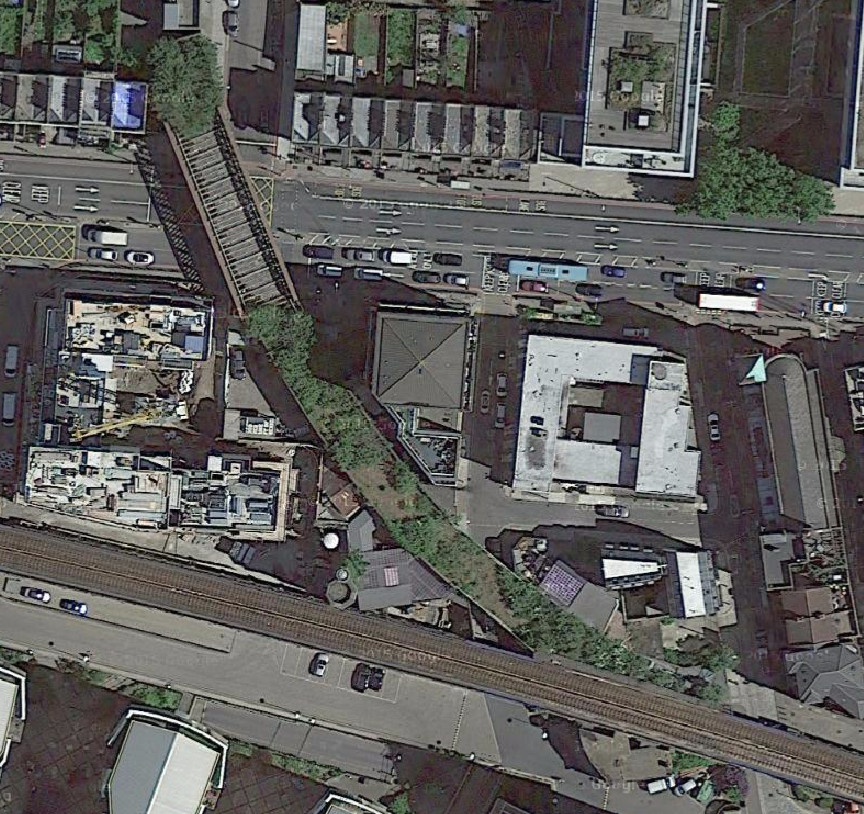 Top photo from What If. Bottom photo and aerial imagery above from Google Maps aerial view.