This is one in a series of posts about possible High Lines for London. Look out for the next one tomorrow.
[Update (2016) – the main (southern) bridge featured here is already in use by trains now.]
This new railway bridge got lifted into place a couple of years ago. Eventually, in 2018 or so once London Bridge Station has been rebuilt, it will form the dedicated tracks between this station and Charing Cross, with the old bridge going to just Blackfriars, rather than to both at the moment. But that's a few years away. At the moment the bridge is empty, and just used for storage. How cool would it be if you could walk straight from the concourse in front of London Bridge Station, to Borough Market, without having to cross Borough High Street? A couple of scaffolded staircases would allow for such a possibility, even if it was only for a couple of years.
There is also potential for using the track that curves westwards from Cannon Street to Charing Cross, as no scheduled train needs to use this curve. However there is still a single track here, which is used as a siding after the morning rush-hour, so, although there is enough room for a path alongside, it's (even) less likely that this would ever become a High Walk for the public.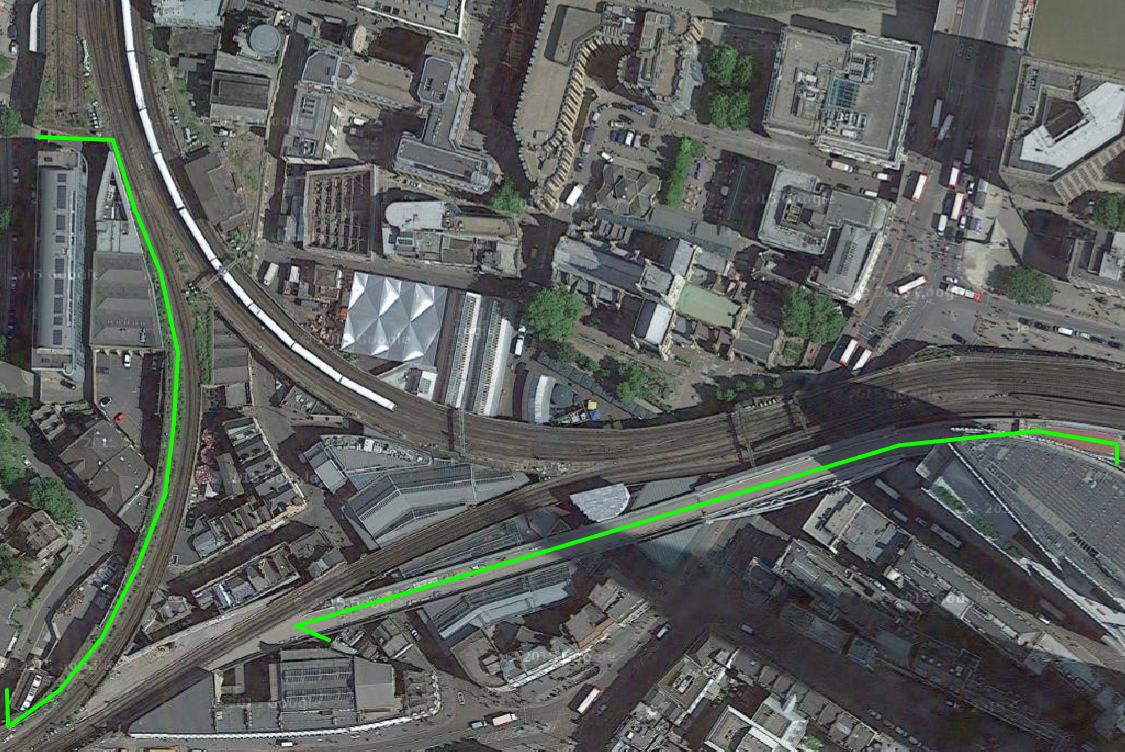 Top photo: Steven Craven on Geograph. Aerial image from Google Maps.